Luka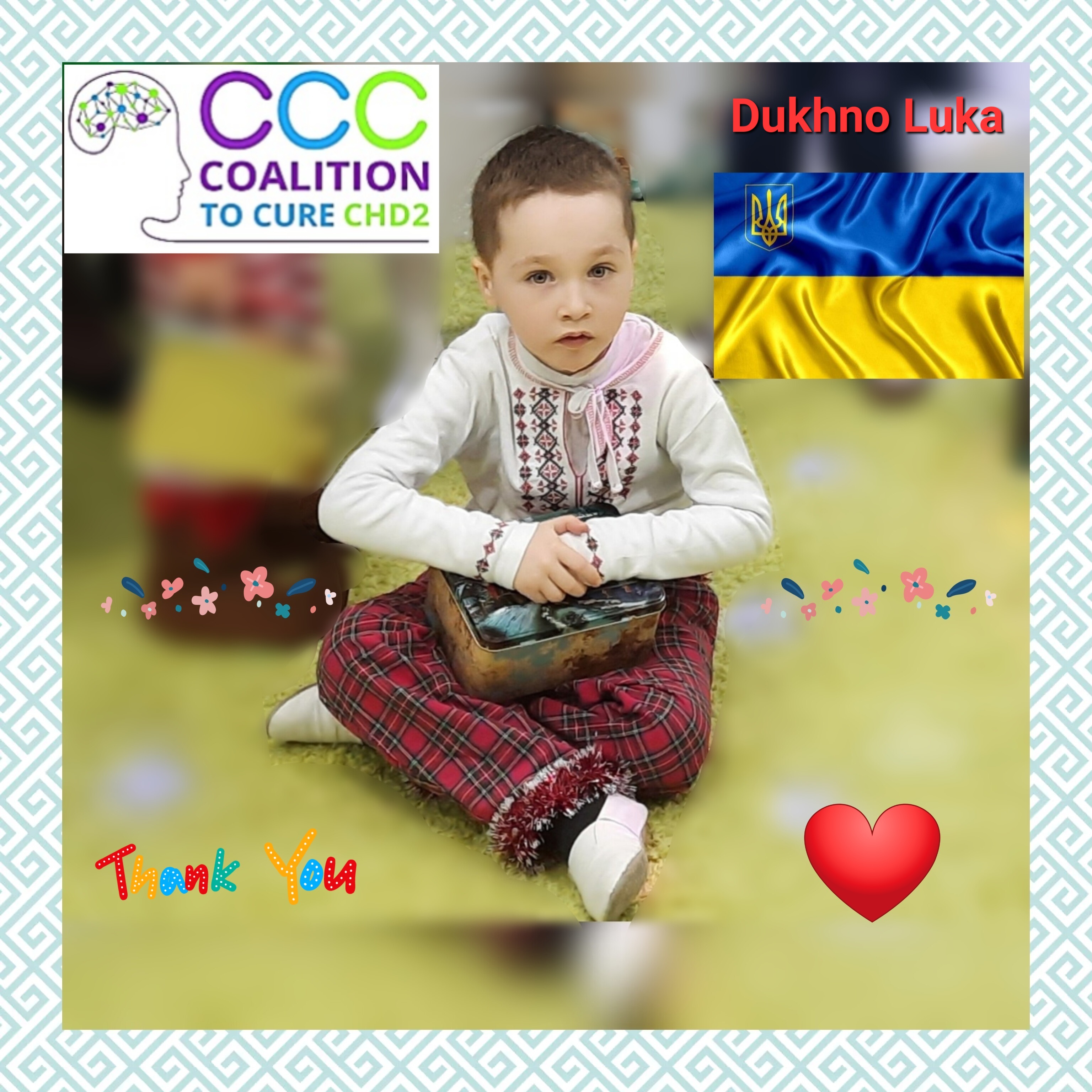 Luka was born in March of, 2016. In Ukraine. The city of Zaporizhia. Since birth he slept badly and little, cried a lot. Delay in development. 7 years now. Doesn't speak at all. Tiptoes. Weak body muscles. Auto-aggression (if something doesn't work out - he hits his head hard). At the age of 3, convulsions suddenly began. Generalized tonic-clonic, with loss of consciousness and respiratory arrest, seizure duration 20 min. Start taking the anticonvulsant drug Depakine (valproic acid). Cramps suddenly recurred every 6-7 days. Duration 7 minutes. Added 1 more drug - Leviteracitam. Cramps disappeared. After 1.5 years of medication, Depakin was switched to lamotrigine. There were no severe convulsions, but very frequent eye rolling occurred. Which continue to this day. We use the drugs in the maximum dose.
In 2021, a molecular genetic analysis was performed in the US by the Invitae laboratory (blood was sent for analysis by a transport company, delivered by Fedex). A de novo CHD2 gene was found in our child. Further examinations of us parents revealed that we do not have this gene, only the child. We turned to the medical-genetic center in the city of Kharkiv, but the professor could not help, and neither could other doctors.
A year later, on February 24, 2022, the war began. We decided to move to Germany because the child has subgroup A, which is a difficult developmental stage. My husband and I were released from the country. Now we live in northern Germany, 12 kilometers from the city of Stralsund, in the village of Klausdorf. During the one-year stay in Germany, many examinations were carried out, but unfortunately none one can determine the child's condition improve. We showed your CHD2 leaflet to doctors in Germany but they had no such cases.
Sometimes we give up, but we have to be strong. We hope that our Luka will speak one day. Thank you for your research, support, information on Facebook, at least that way we can inform doctors and move on with life.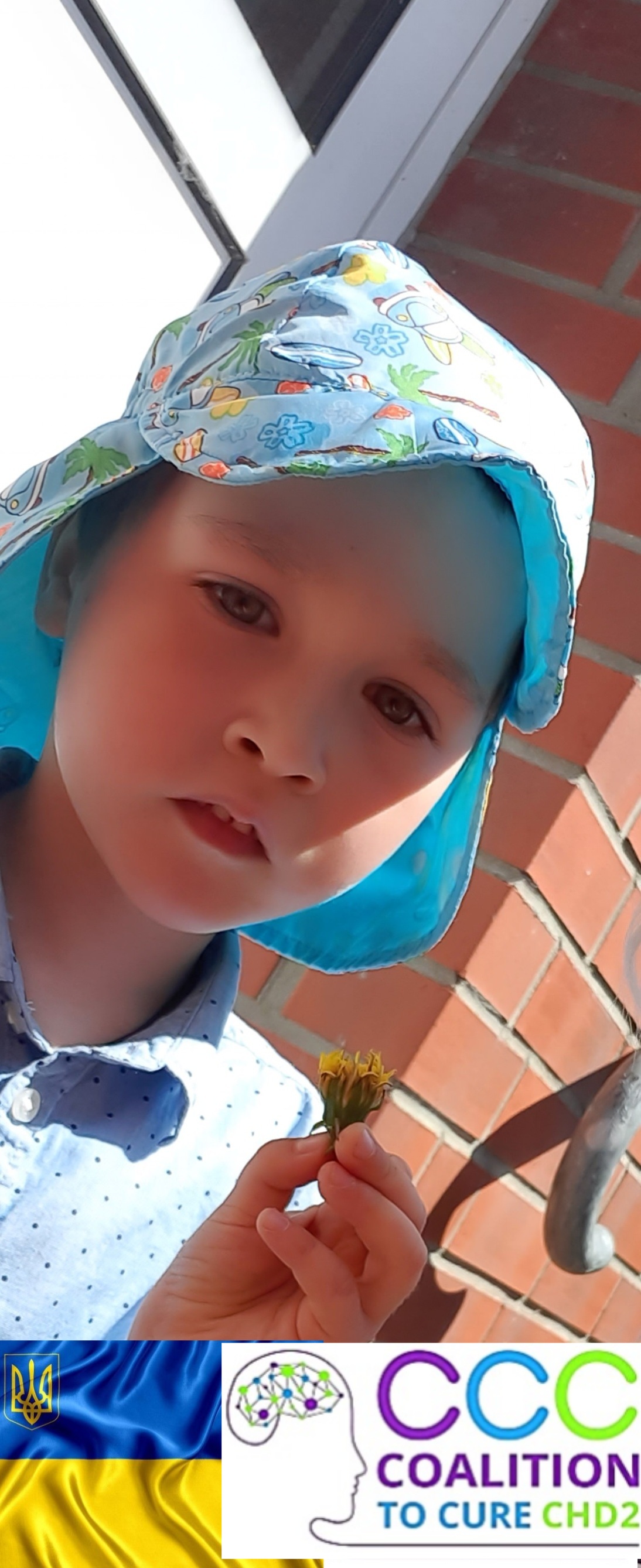 Click for Enlarge