Angel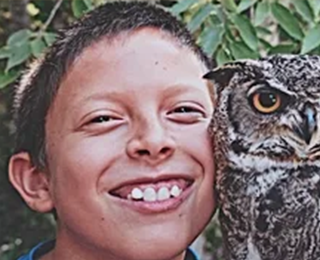 I could not have chosen a better name for my son. An angel from the day he was born, who came to teach us lessons of life and love to his parents and siblings, to give us new ways of understanding and facing life. My husband often says that if there was a disabled person in every family, there would be no wars in the world.
​
Until he was 4 years old he was a smiling, docile, friendly little boy. My blessed little angel, I used to call him, because it was so easy to be his mother. The alarm signals were visible to his father from the first months, since he is a child psychologist and soon began to detect milestones that were not being reached. He did not crawl when he should have, he did not start with the language when one would have hoped for... I was not able to see what was evident to my husband and I dreamed that over time, that serene and cheerful child would reach his goals.
But when he was 4 years old, the first epileptic crisis ripped my peace from the roots and tore the blindfold from my eyes. It was obvious that there was something more than a developmental delay, although it would take 4 more years to get a diagnosis, thanks to the help of the Carlos III Institute. The years of searching for a diagnosis were harrowing, desperate, lonely. Deep down I wanted to believe that the diagnosis would lead to a prognosis and treatment, not realizing that this is still many years away, and perhaps it will be too late for Angel when something is found. They were years in which we learned that there are people willing to take advantage of the desperation of some parents.
The epilepsy came under control after trying Depakine alone first, along with Keppra later. Even after two years clean, the Depakine was withdrawn. Until recently turning 10 years old, he did not have another crisis, which we now believe was due to a mismatch in the dose of Keppra, since it had remained the same throughout the almost 5 years without crisis, while his body was growing. Next February Angel will be 11 years old and we are close to completing another year without crisis.
We have to thank levetiracetam that the crises, except for last year's episode, have been controlled. But the effects on his character and conduct have been enormous. We have spent years bringing out all the educational artillery to confront their lack of self-control, mental rigidity, aggressiveness. We are exhausted but regaining strength every day.
Because Angel is much more than what his illness and his treatment cause him. And it is that when he is relaxed and in an environment that he perceives as safe, he is a happy, generous, playful, tremendously affectionate, and tender child. An angel. He loves to sing, with a wonderful ear and voice, to play with her sister Maria, who is giving him the opportunity to grow in many ways. He loves Mickey and Super Mario, for whom he prays every night just like he prays for his siblings. His older brother José is his idol. Angel is always looking to him for love and comfort.
At home we are all different than we were thanks to Angel. My husband and I can't help but perceive people based on how they relate to him. There are those who avoid him, not a few and sometimes too close, those are the ones who pierce our hearts and add much suffering.
Then there is a good group that could approach him, but they don't know how to do it. Those are the ones who only know how to see in Angel his disability. This group produces a mixture of sorrow and anger in us, because installed on their pedestal of normality, they do not make an effort to include other norms in their understanding. Also there are all those for whom our situation is invisible... those who do not see our exhaustion after years of caring for a child whom you cannot lose sight of for a second, with whom you work every day to stretch the boundaries of his capacity to the maximum of its potential, for which you lose sleep and peace when you see him convulse or surrounded by loneliness when he is with other children. These are the ones who could help us so much and don't.
But there's also a small group of wonderful people, the ones who exude kindness, who relate to Angel like they do to anyone else, but giving him more time to express himself, more time to do what we all do, even though he does it in his own way. Those who do not understand him when he speaks to them, ask him, because they want to understand him. The ones that don't consider that there are things that Angel can't do, but instead give him the opportunity to try. Those who are willing to pave the way for him to be able. Those are the ones that make this world much more pleasant for everyone. Those who have also carry Angel on their backs, with his lights and his shadows, to walk alongside us. Few, very few, but how important they are in our lives.
At the gates of puberty, we are concerned about the changes that are coming. We know that epilepsy is going to come back. We don't like to think that with each passing day, his peers move further away from him, because Angel, like everyone else, needs to feel accepted, loved and valued by others. But one of the great lessons our son has taught us is that if we are okay today, everything is okay.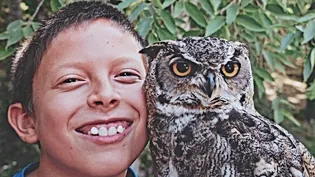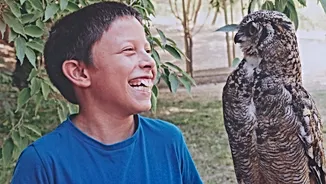 Click for Enlarge