Sam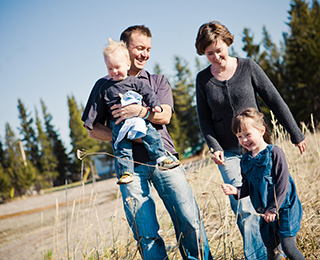 I was born on February 17, 2010. I started having quick arm movements that I could not control when I was a baby. I used to cry and scream when I shook my food all over the floor at snack time. I travelled a lot with my Mum and Dad to see doctors in Germany, Holland and England until finally in September 2017 we got a letter to say that I had a CHD2 deletion of AGAA at 4233_4236 on one of my chromosomes. My body is different than other people but I still love travelling by train, subway, car and plane even though it makes me feel nervous. I worry about my seizures since they are getting worse as I get older, but my Mum and Dad tell me not to worry. They are helping me to feel better by using medicine. I have super teachers at my school that help me and care about me. I try my best and I am a smart person, I just can't get the words out. Sometimes I think of something or try to learn and my brain stops me with a small seizure. I can't help it and most people understand.
I live in Ottawa, Canada now and I will try anything active. My body has grown well and I am larger than most people my age. My body moves slower than my friends so I sit and watch when I get tired. My Mum says that I am a very nice person and although I find learning difficult, I teach people kindness without even knowing it. I'm not really sure what she is talking about, but I do know that CCC is working hard to find a way to stop my seizures. In the summer of 2021, me and my family raised some money for CCC by biking 100 km.
You can watch our story here: https://ottawa.ctvnews.ca/barrhaven-boy-biking-for-research-into-rare-genetic-mutation-1.5519733
Thank you for reading about me, and for cheering for me and my CHD2 friends around the world!
To help CCC, my family is planning some fun outdoor activities like ice skating and kicksledding with special t-shirts and raffles for CHD2 Awareness Day on February 2.
Click for Enlarge