Scientific Advisory Board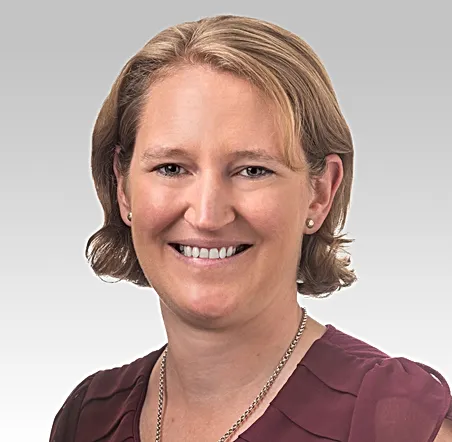 Gemma Carvill, PhD
Gemma Carvill is an Assistant Professor in the Department of Neurology at Northwestern University Feinberg School of Medicine in Chicago, IL. Dr. Carvill performed her postdoctoral work in the laboratory of Dr. Heather Mefford at the University of Washington where she used genomic sequencing approaches to identify novel genetic etiologies in the pediatric epilepsies, including CHD2. Her lab at Northwestern uses genomic technologies to define the molecular basis of epilepsy, including coding and non-coding variants, as well as the development of novel DNA-based biomarkers. Her group also uses patient-derived stem cell models to study how rare variants in genes involved in epigenetic mechanisms cause epilepsy. Gemma is a recipient of a NIH Pathway to Independence Award in 2014 and the NIH Innovator's award in 2018. Her independent research was made possible by early career awards from Citizens United for Research in Epilepsy (CURE), the American Epilepsy Society (AES) and the Dravet Syndrome Foundation (DSF).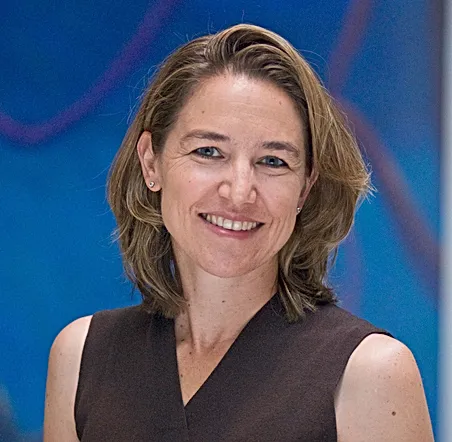 Heather Mefford, MD, PhD
Heather Mefford is a physician scientist and Member in the Center for Pediatric Neurological Disease Research at St. Jude Children's Research Hospital. She completed the MD and PhD in Genetics at University of Washington, after which she completed a Pediatrics residency and Medical Genetics fellowship at UW and Seattle Children's Hospital. She went on to establish her research program in the genetics of rare pediatric disease at UW, where she remained until moving to St. Jude Children's Research Hospital in 2021. Her research is dedicated to gene discovery in pediatric neurological diseases, focusing on epilepsies, with the goal to leverage information about genetic etiology to develop precision therapies. Her work helped define the genetic landscape of rare developmental and epileptic encephalopathies using cutting edge genomic technologies. Using engineered and patient-derived cells, her group develops cellular models of genetic epilepsy for characterization and testing potential targeted therapies. She is a scientific advisor for several patient advocacy groups, co-chairs the ClinGen Neurodevelopmental Disorder Clinical Domain Working Group and Epilepsy Gene Curation Working Group, was co-PI for the Epi4K Consortium, and is Secretary of the Board for the American Society of Human Genetics.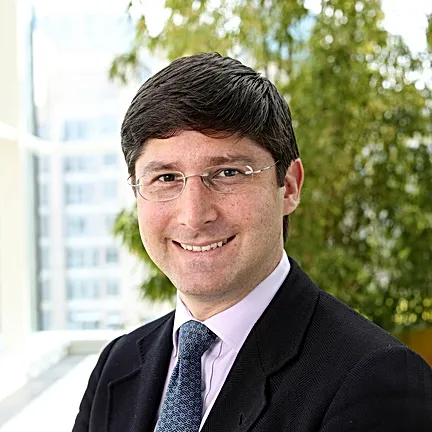 John Millichap, MD, FAAN, FAAP, FACNS, FAES
Dr Millichap is a pediatric epileptologist at Ann & Robert H. Lurie Children's Hospital of Chicago and Associate Professor of Pediatrics and Neurology at Northwestern University Feinberg School of Medicine. Clinical practice utilizes a multidisciplinary team approach to the diagnosis and treatment of pediatric epilepsy and comorbidities. Dr. Millichap has over 60 peer-reviewed medical publications and serves as the Editor of Pediatric Neurology Briefs. As a member of the academic faculty of Northwestern University, he is involved in the education of trainees and grant-funded clinical research concerning epileptic encephalopathies and epilepsy genetics.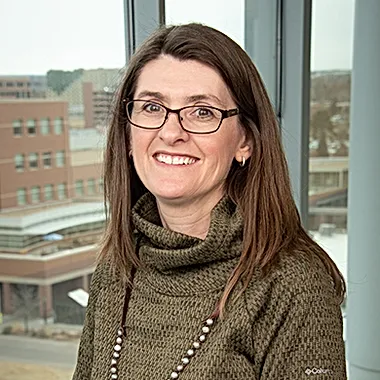 Kelly Knupp, MD, MSCS, FAES
Kelly Knupp is an Associate Professor of Pediatrics and Neurology at the University of Colorado. She received her medical degree from the University of New Mexico - School of Medicine, completed her residency in Pediatrics at Children's Hospital of New York followed by Pediatric Neurology Residency at Columbia University at Children's Hospital of New York. After her residency, she trained as a Clinical Fellow in Pediatric Epilepsy at the Columbia Comprehensive Epilepsy Center at New York Presbyterian Hospital.
Dr. Knupp now practices at Children's Hospital Colorado in Aurora, CO. and is the Associate Research Director of Neuroscience Institute and Director of the Dravet Program and Co-Interim Section Chief. Her interests are epileptic encephalopathies including Dravet Syndrome and infantile spasms. She was a founding member of the Pediatric Epilepsy Research Consortium and continues on the steering committee. This group focuses on developing collaborative research across the country for children with epileptic encephalopathies. She also serves on the medical advisory boards of the Epilepsy Foundation of Colorado and the Dravet Syndrome Foundation and the scientific advisory council of Cure Epilepsy.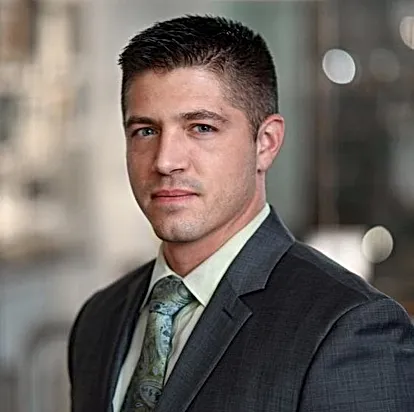 Christopher McGraw, MD, PhD
Dr. Chris McGraw MD, PhD is a physician-scientist with an interest in epilepsy genetics and the use of animal models to better understand a variety of epilepsy disorders and to identify novel treatments.
Dr. McGraw received his BA in Biochemistry and Cell Biology, magna cum laude, at Rice University in 2004 and he completed a combined MD/PhD program at Baylor College of Medicine (BCM), earning a PhD in Developmental Biology under Dr. Huda Y. Zoghbi, MD in 2012 before graduating in 2014. He completed residency in Adult Neurology at University of California San Francisco (UCSF), where he received a competitive R25 award to study epilepsy in zebrafish with Dr. Scott Baraban PhD. He completed an Adult Epilepsy Fellowship at Massachusetts General Hospital (MGH) in 2020. He is currently an Instructor at MGH and Harvard Medical School (HMS), and serves as an Adult Epileptologist on the MGH Epilepsy Service and in the Herscot Center for Tuberous Sclerosis Center at MGH. He continues to pursue basic science research in zebrafish through the Epilepsy Genetics Program at Boston Children's Hospital (BCH) with Dr. Ann Poduri, MD, MPH. Dr. McGraw is site PI for the Epilepsy Learning Healthcare System (ELHS) at MGH, a multi-center initiative to improve the quality of care for patients with epilepsy. His work is supported by an NINDS K08 Career Development Award to develop a zebrafish model of myoclonic astatic epilepsy due to mutations in SLC6A1 and to develop an in vitro assay for positive modulators of SLC6A1. He is also supported by a CURE Taking Flight Award to identify modifiers of seizure susceptibility in zebrafish as targets for novel anti-epileptic drug development.
Theresa Grebe, MD
Dr. Theresa Grebe is a clinical geneticist in the Division of Genetics and Metabolism at Phoenix Children's Hospital. She is Medical Director of the 22q Clinic at PCH, serves as the geneticist on the Barrow Craniofacial Center Team, as well in the Congenital and Genetic Skin Disorders Clinic and the Arthrogryposis Clinic at PCH. She has a particular interest in neuro-genetic disorders and evaluates children for genetic causes of epilepsy and autism.
Dr. Grebe received her medical training at the Pennsylvania State University College of Medicine and completed her pediatric training in the Phoenix Hospitals Affiliated Pediatric Program, where she also served as chief resident. She was a Flinn Foundation Scholar during her medical genetics fellowship with the University of Arizona College of Medicine and St. Joseph's Hospital. She is Clinical Professor in the Department of Child Health at the
University of Arizona College of Medicine, Clinical Professor of Pediatrics at Creighton University School of Medicine and on the faculty of Mayo Clinic College of Medicine in Arizona.
Dr. Grebe is involved in both clinical and laboratory research, and has presented at national meetings and coauthored over 40 articles on genetic conditions, including Cystic fibrosis, 22q11.2 deletion, Pallister-Hall, Cardio-Facio-Cutaneous, Prader-Willi, Williams and Noonan syndromes. Dr. Grebe is a member of the American College of Medical Genetics and Genomics and currently serves as the Chair of the Social, Ethical and Legal Issues Committee. She is certified in clinical genetics by the American Board of Medical Genetics.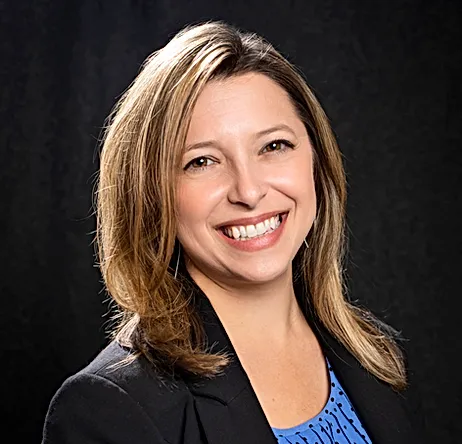 Julie Milder, PhD
Julie Milder, PhD is currently an Associate Science Director for the Baszucki Group. She studied biology and neuroscience at Washington University in St. Louis before obtaining a PhD in neuroscience from the University of Colorado, Denver. In between undergraduate and graduate school, she worked as a 6th grade teacher in the inner city of St. Louis with AmeriCorps and then did Alzheimer's research full-time while applying to graduate school. The focus of her PhD work was understanding some of the mechanisms by which the ketogenic diet works as an anticonvulsant therapy in pediatric epilepsy. This work ignited a passion for epilepsy which she has continued to follow for the past 15 years, including into her current role. Following graduate school, Dr. Milder relocated to Chicago and worked for nearly 6 years as a research director for the largest private funder of epilepsy research, CURE Epilepsy. She joined Greenwich in 2017, as a member of the company's first US medical science liaison team and is happy to be based in her hometown of Denver.
Dr. Milder also proudly holds the title of President for the Denver chapter of the Healthcare Businesswomen's Association, a global organization to further the advancement and impact of women in the business of healthcare.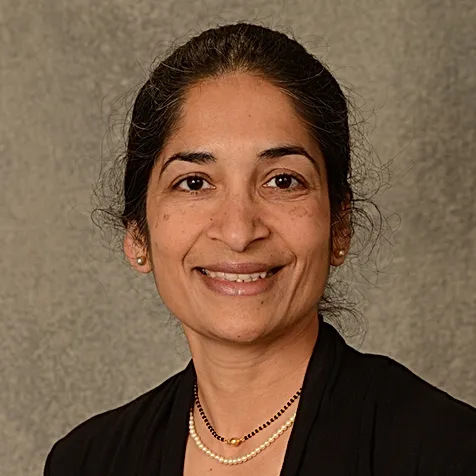 Charuta Joshi MBBS, FAES
Dr. Charuta Joshi is a clinical professor at UTSW- Dallas Children's Hospital. She is board certified in clinical neurophysiology (Canada), neurology with special certification in child neurology (USA and Canada), and Epilepsy (USA).
She received her pediatric neurology training at the New York Presbyterian Hospital in New York City and did an epilepsy fellowship at Wayne State University, Children's Hospital of Michigan.
Her main interests are medically intractable epilepsy, health care costs, telemedicine, epileptic encephalopathy, epilepsy surgery, and the ketogenic diet. She is currently doing clinical research in epileptic encephalopathies and the ketogenic diet and is also involved in pharmaceutical trials using new drug therapies in intractable epilepsies. She has also been involved in and practiced telemedicine since 2001, initiated the telemedicine program in Iowa and invested in the telemedicine program while she was at Children's Hospital Colorado.
She has also serves on various AES committees including the Pediatric Content committee, Treatments committee, Chair of the Children's Hour and is a member of PERC since its inception. Additionally, she has participated closely in the following or led the following special interest groups which includes Infantile Spasms SIG, Doose SIG, Telemedicine SIG, Sunflower Syndrome SIG and Disparities SIG.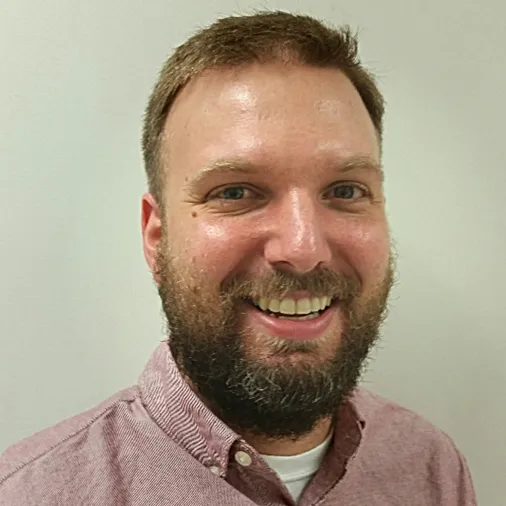 Matthew Fuller, PhD
Matthew Fuller, PhD is the Senior Director of Vector Platform Research at Ultragenyx Pharmaceutical within the Ultragenyx Gene Therapy Research team. He is leading the Producer Cell Line (PCL) and Vector Engineering (VE) teams, both of which perform program and platform research to continually optimize and invest in Ultragenyx's gene therapy platforms and programs. Specifically, the PCL team focuses on generation, characterization, and improvement of the Pinnacle producer cell line platform to maximize the quality and quantity of recombinant AAV (rAAV) generation. The VE team focuses on optimization of vector construct regulatory elements to modulate and maximize tissue-specific expression and efficacy of rAAVs.
Matthew also serves on the FNIH Bespoke Gene Therapy Consortium (BGTC) and is serving a second term as an elected official on the Board of Health in Millis, Massachusetts. Matthew received a PhD in microbiology from the University of Missouri studying host-cell interactions of autonomous Parvoviruses with Dr. David Pintel, and a MSPH with a focus in Tropical Medicine from Tulane University.
Upcoming Events