RARE-X

Participating in a data collection program is one of the most important things that families with a child with CHD2-related neurodevelopmental disorders can do.
Having a robust database will allow CCC to generate more interest from clinicians, researchers and drug developers that we need, in order to help discover a treatment specific for CHD2-related disorders.
To Register your loved one, please go to: https://chd2.rare-x.org/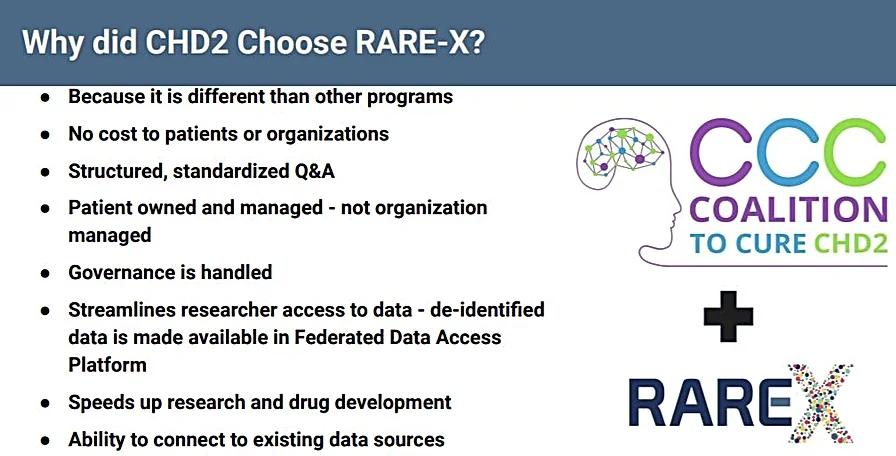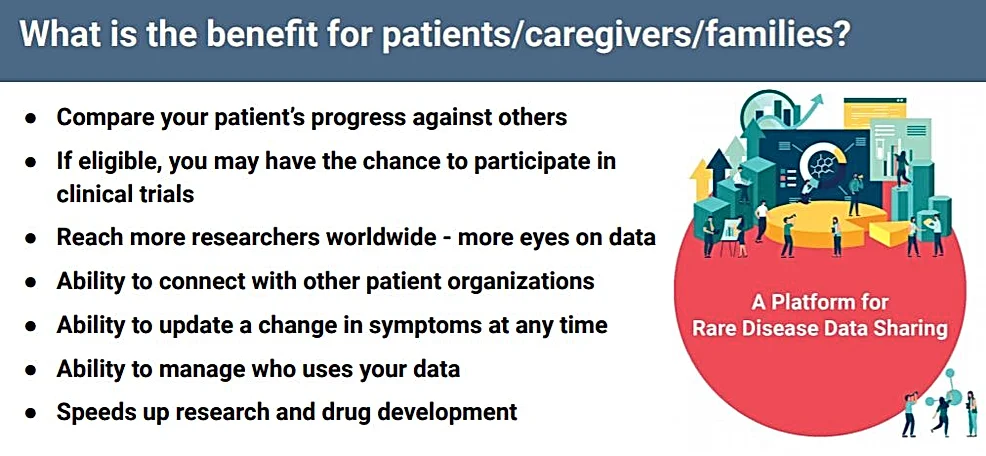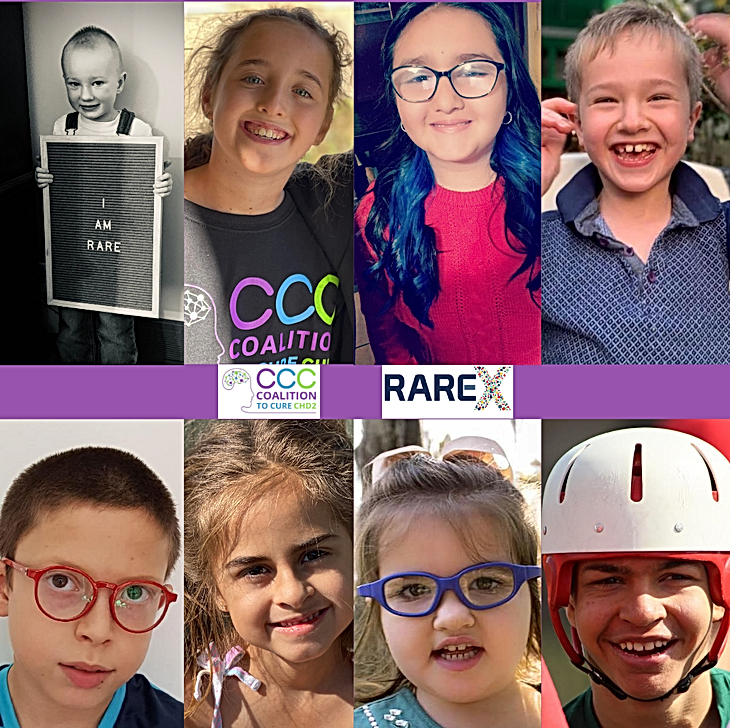 Have you or your loved one been diagnosed with CHD2?
Register here
CHD2 Data Results through 12/30/22
155 CHD2 patients enrolled worldwide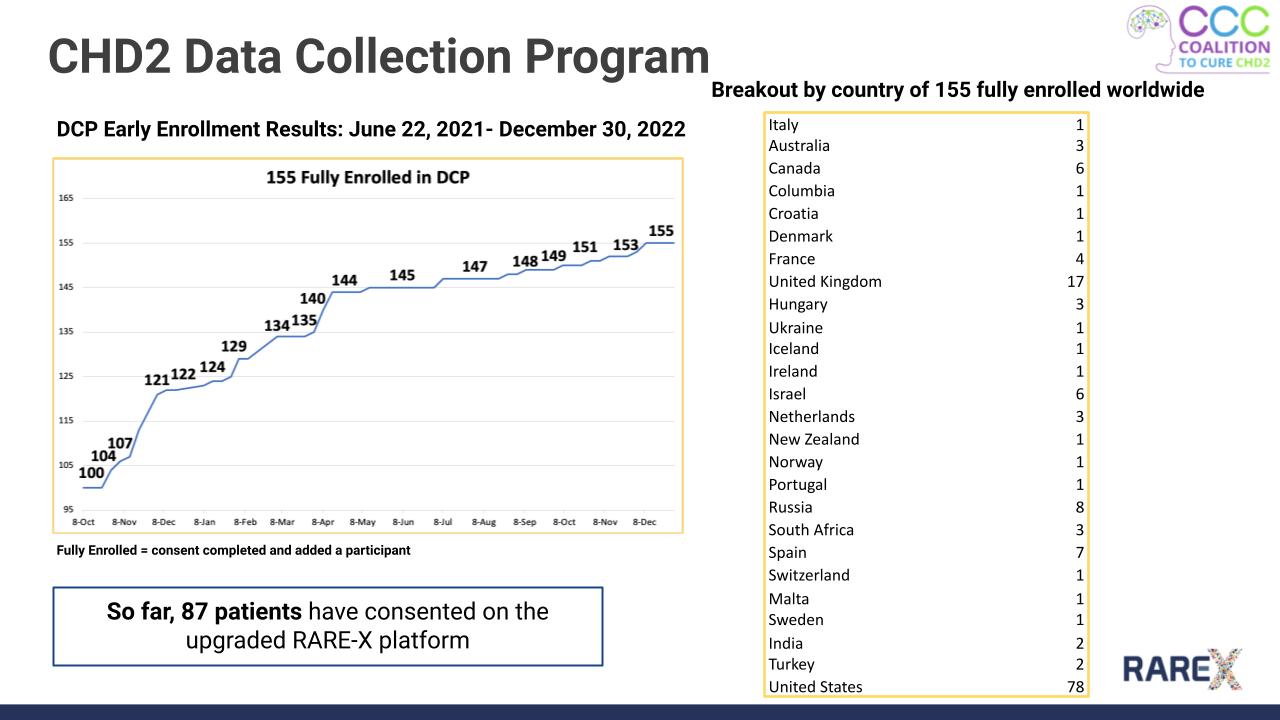 Are you one of the 79 people who haven't consented yet on the upgraded RARE-X platform? Email support@rare-x.org if you have questions.