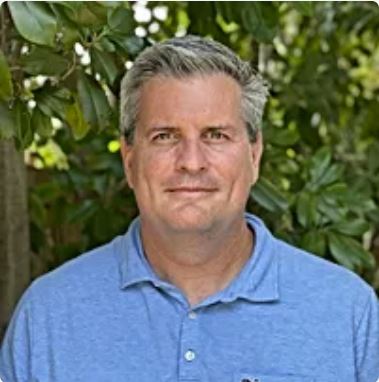 Brian Broadbent, MBA
President
Brian Broadbent has a daughter with mutations in both the Chaserr and CHD2 genes that cause her to produce too much CHD2 protein, which is the more severe phenotype for CHD2 related disorders. This diagnosis, achieved through whole genome sequencing, is the culmination of an almost 4 year diagnostic journey and was the result of a collaboration between the Rare Genomes Project of the Broad Institute and the Undiagnosed Diseases Network. Brian's daughter is the first person in the world with a Chaserr mutation, which is a long noncoding RNA adjacent to, and believed to regulate, the CHD2 gene.
Brian currently runs a small digital marketing agency with his brother. Prior to transitioning to digital marketing, he was a portfolio manager at Highland Capital Management LLP and has also served in risk management roles at Goldman Sachs, National Westminster Bank, and Bankers Trust Corporation. Brian has a BS in Finance from Lehigh University and an MBA from the University of Texas at Austin. Brian is passionate about advocating for both the undiagnosed and those facing rare diseases. He previously served on the Board of the UDN PEER, the patient and parent advisory group for the Undiagnosed Diseases Network, a NIH funded research project by the Common Fund.
Brian resides in Dallas, Texas with his wife Julia, daughters Emma (7) and Claire (12), and cat Cash.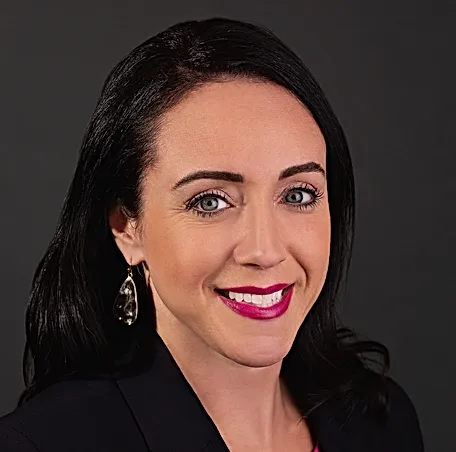 Lauren Malko
Vice President & Co-Founder
In April 2010, Lauren and her husband John welcomed triplet girls to their family and their dreams of starting a family came true instantly. Two and half years later, one of their daughters experienced her first seizure. For six years, Lauren had her daughter go on a diagnostic odyssey taking every possible test, seeing numerous physicians and flying her to multiple states where they searched for a diagnosis and cause for her daughter's Epilepsy and developmental delays.
In December of 2018, they finally learned through an Epilepsy Gene panel that she had a spontaneous mutation of the CHD2 gene. With the diagnosis came a lot of unanswered questions, lack of resources and guidance on medication options. The diagnosis led Lauren to a patient and caregiver community but still offered no real answers to fix her daughter's symptoms. Lauren decided to take matters into her own hands. In late 2020, she called Christine Salmi, another mom who has a daughter with a CHD2 mutation and they decided together, they were going to build a non-profit whose main goal would be to fund research in order to find a CURE for CHD2 neurodevelopmental disorders.
Lauren has spent her entire professional career communicating with physicians in the pharmaceutical and medical device space. It wasn't until 2017 though, where her connection between her personal life and her professional life found the ultimate synergy. Lauren is currently a Regional Sales Manager for Jazz Pharmaceuticals. Lauren lives in Arizona and has previously served as the President and Vice-President of Seville Golf & Country Club's Board of Governors. She also has volunteered as a Seizure Smart Trainer for the Epilepsy Foundation of Arizona. She received her B.A. in Communications from Rowan University.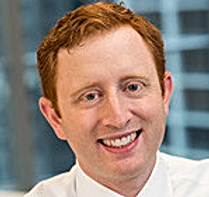 Chris Huff, MBA
Treasurer
Chris has a son who is affected by the CHD2 gene mutation. Along with his wife, Elizabeth, Chris has been on a journey to understand the impact of this condition and give their son everything possible to help overcome its debilitating symptoms. The CHD2 family community has been a source of strength and hope, and as a founding member of CCC, Chris is determined to help advance research in the field with the goal of developing targeted treatments for the disease.
Chris works for Legal and General Investment Management in Chicago. He has a BS in Software Engineering from Fairfield University and a MBA from the University of Chicago Booth School of Business. Chris, Elizabeth and their two children reside in Chicago and are active members of various city and neighborhood organizations.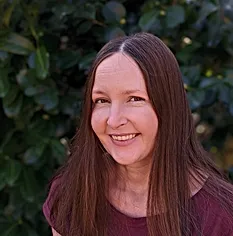 Stephanie Prince, MD, MSc, FRCR
Board Member
Stephanie and her husband James have a daughter with a CHD2 pathological variant. She was diagnosed in January 2021 aged 4 during the Covid-19 pandemic after presenting with myoclonic seizures. Her daughter is the eldest of three children.
Stephanie is a UK Clinical Oncologist. In her role for CCC she hopes to combine her parent and medical knowledge to assist CCC in reaching out to academics and pharmaceutical companies to establish more research into CHD2. She believes our future research directions include understanding how this gene causes neurodevelopmental disorders, other genes/proteins that influence the function of CHD2 and ultimately lead to targeted treatments to improve seizure control and associated neurodevelopmental complications.
Christina SanInocencio, PhD, CPH, CNP
Board Member
Christina SanInocencio has been involved in rare epilepsy advocacy and non-profit management for 15 years. She is the founder and former executive director of the LGS Foundation and has a 35 year old brother living with Lennox-Gastaut Syndrome. Dr. SanInocencio's research interests include interpersonal health communication, health literacy, medical transitioning, and social support. She currently holds academic appointments at Fairfield University and Stony Brook University and serves as a rare disease / non-profit consultant and qualitative researcher.
​Christina resides in Long Island, New York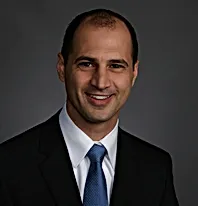 Mike Fasolo
Secretary
Mike Fasolo joins the board, sharing his passion for working to help improve the lives of those affected by the CHD2 mutation, and for the hope of one day finding a cure. Mike and his wife Lauren live in the suburbs of Chicago, and are the loving parents of a teenager who has been diagnosed with the CHD2 mutation and hope to help in any way they can. He previously has served on the board of the Center for Speech and Language Disorders, a Lisle, IL based non-profit focused on helping children with language and other developmental disorders. In his professional life, Mike is currently in an operations leadership role at Amazon, and has previously worked in a variety of leadership roles at Brunswick Corporation, Starwood Hotels, and Ford Motor Company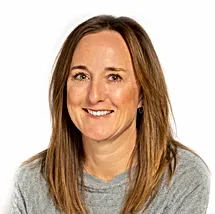 Marni Warren, MBA
Board Member
Marni Warren is the proud parent of Luke (15) and Mary Nell (13). In 2013 Mary Nell (age 5) began to have absence and myoclonic seizures and thus began the journey to find out the cause. After no conclusion from the Epilepsy Genetic Panel she and her husband, Mark, began their campaign for answers. They scoured the country seeing specialists at Duke University Hospital, NYU, National Jewish Hospital and even sought out biomedical, neutrogenomic and homeopathic solutions. Finally, after whole exome sequencing they got her diagnosis of CHD2 mutation and were told that it was rare and no protocols for treatment existed. Although it was their worst fear they at least had information and could then find the CHD2 community for support and furthering the cause for a cure. Marni is a strong proponent of looking beyond "symptom based" solutions to neurological abnormalities and advancing a comprehensive genetic approach to complex disorders like CHD2.
Marni currently stays home with her children but has a background in Finance and Strategic Planning working with Bank of America Securities, CoBank and Johns Manville Corporate Development. She has her BA from Miami University in Ohio and MBA from University of Denver. She has served on various boards including Epilepsy Foundation of Colorado, YMCA, Junior League of Denver, her local school and church. Marni resides in Greenwood Village CO.